Patricia Barber: Premonition 1994-2012 (EN)
Monday Mar 20, 2017
Immediately have to admit that it is very rarely to exist a Jazz artist which plays many roles as Patricia Barber. She is not only a composer, a band leader, a song lyric and melody generator but also a solo singer and a pianist in all music projects which she was led. It is not so difficult to divide Patricia's music career into three specific eras based upon the scanty amount of CDs of this absolutely distinctive and talented artist.
The first period was a time when she was newly recognized as a special gifted artist was the five-nights performance in Gold Star Sardine Bar in 1984, recorded Split for Premonition Records Label in 1989 ( very little people know about this time) and A Distortion of Love for Antilles Records Polygram Label. This phase was the premise for P.B (Patricia Barber) met drummer Mike Friedman on her tours. The encounter of Mike was opened a resounding successful period, a splendor time in career of P.B when she accepted the Record invitation from Premonition Records – a tiny Record company was established by Mike in 1993.
After that, throughout the decade was the glory of her music career and this monopoly record label. The last stage was the time when P.B left Premonition for recording for Blue Note Records, she was recorded her tour in France and the CD was named Live: A Fortnight in France 2004 also released the DVD Live: France 2004, recorded Mythologies (2006) – album was inspired based on Metamorphoses, a masterpiece of Ovid's, a Romans rhymester and philosopher as well as recorded The Cole Porte Mix in 2008 and Smash for Concord Records in 2013. Up to this time, P.B co-operated closely in recording with Mike and still this moment Premonition released a sole Box Set of this Label putting three CDs above together. Once again, all five wonderful CDs in P.B career as to rememorize and gratitude the special relationship which led to the incredible success for both P.B and this small record company throughout a decade collaborated.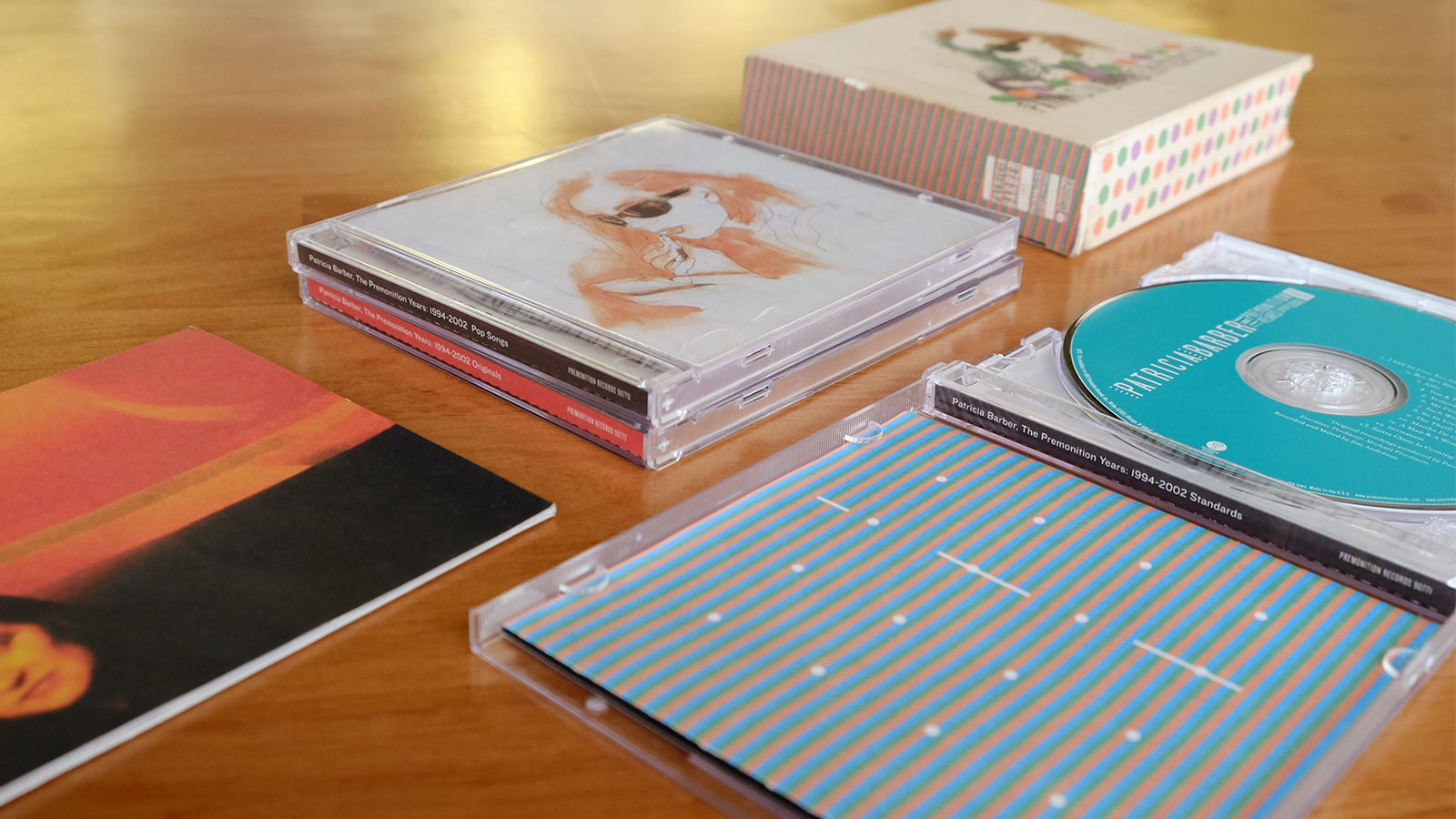 Box Set included three CDs synthesized all singles from the the first album P.B recorded for Premonition like Café Blue in the year 1994, this magnificent album was instantly gained the resounding success and attracted a huge amount of fan around the world who admired this "pure, liquid – oxygen" voice, this CD was ranked "Top Ten" on Billboard chart, Code and many Jazz magazines, even Stereophile was named the CD "Record to Die For". In the year 1997, CD Review also voted Café Blue is Ten Greatest Jazz Vocal Recordings. A beginning cannot be better for both P.B and Premonition. The songs as "A Taste of Honey", "Ode to Billie Joe" or "What a Shame" have brought the voice and the piano sound of P.B to the fan of Jazz all over the world.
Continuing the success beyond every expectations of Café Blue, Modern Cool (1998) kept bringing reputation for P.B when was rated 5 starts from Tom Conrad writer of Downbeat Magazine, this was the album that P.B had a gorgeous team with guitarist John McLean, drummer Mark Walker from quartet Oregon, bassist Micheal Arnopol, Dave Douglas – an artist Jazz trumpet extremely talented. Utilized and exploited primarily materials from pop music and other genres but still prioritized the voice with her featured voice blues-jazz style. P.B has brought her musical aesthetics and the harmonies which was so "jazz" of the band into the songs like "Light My Fire" of The Door, "She's A Lady" of Tome Jones or her hit such as "Touch of Trash", "Postmodern Blues" and "Let It Rain".
The success continuously with the three other CDs, one of them was Companion (1999), a CD was decided to record live for capturing the atmosphere when the whole band was playing in the club. At this moment, the band added one more member named Eric Montzka who played drum and the artist played the orchestral percussion Afro-Latin Ruben Alvarez who were created a wonderful effect for the disk. The "liquid-oxygen" voice of P.B like a magic liquid seduced the auditions in the legend track hits like "The Beat Goes On" or slow-simmering single "Black Magic Women" was recovered from Santana artist. The cooperation with Mike Friedman of Premonition also born a destiny between P.B and master engineer Jim Anderson who played an important role of the outstanding success of P.B's recording. Through the ears of Jim Anderson, the later album like Night Club (200) with the splendid track hits as "So In Love" of Cole Porter, "Yesterdays" of Jerome Kern, "Alfie" of Burt Bacharach or the marvelous extravaganza "Bye Bye Blackbird" which was exclaimed by the writer of Times magazine: "Baber's hushed, sensuous version of "Bye Bye Blackbird" has not been bettered since Miles David took the old standby out for a spin." which have made the music so sparkling that led the auditions into the passionate music space that P.B and his colleagues have created.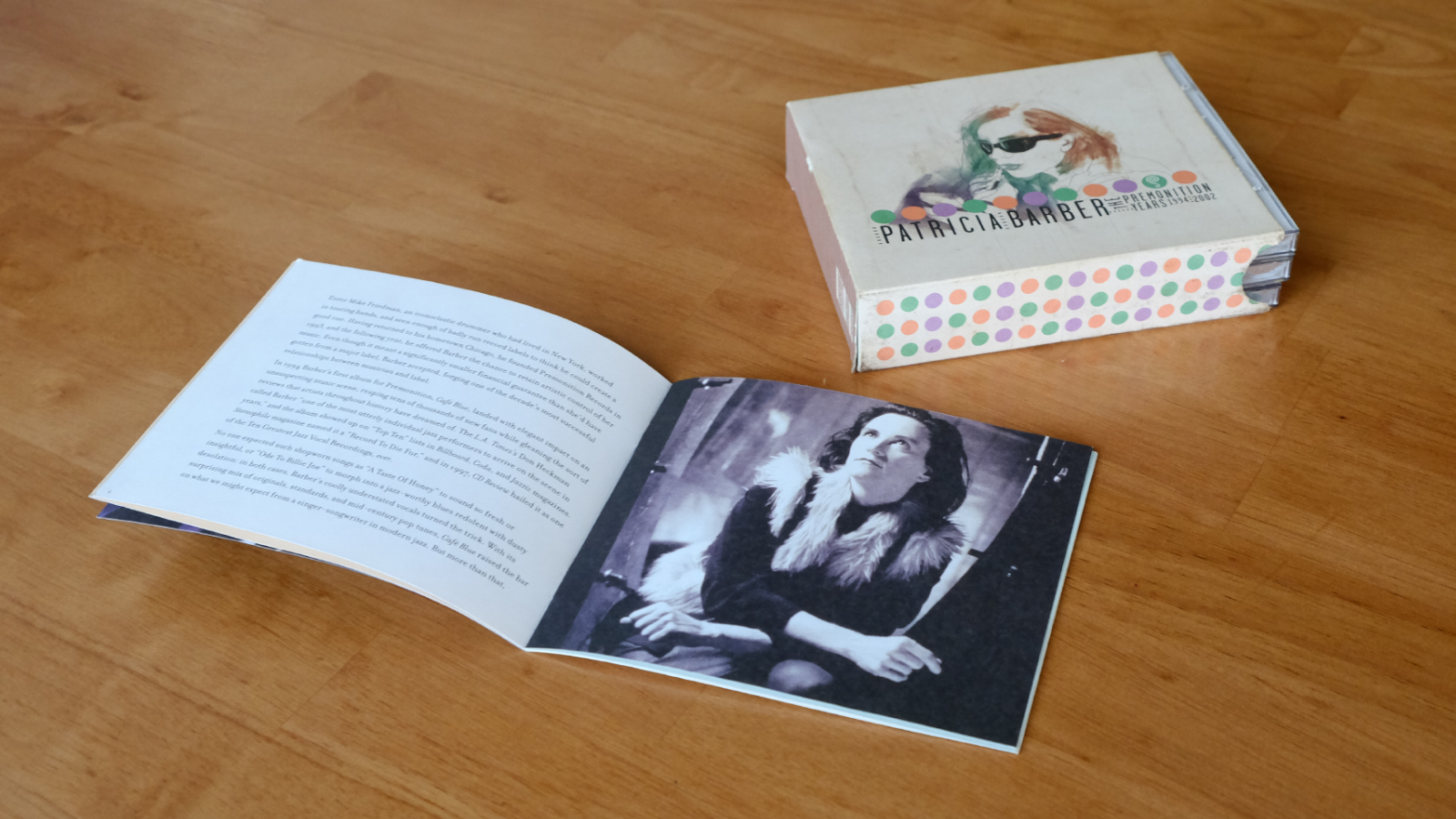 The last album which was considered the official collaboration between P.B with Premonition -Verse (2002) – was even beyond imaginable successes than previous album Nightclub, when a series of lyrics and melodies was composed by P.B all became hits and made the fan so impressive like "Mourning Grace", "Winter", "Company" and especially the song "If I were blue" was inspired by the popular painters such as Hockney and Hopper, Goya and Picasso.
Many famous music critics of New York Times like Margo Jefferson or Don Heckman of L.A Times called this album "a stunning musical accomplishment" or "smart songs" and chose this album as Year's Best Top List. In the last album of her second era, P.B also associated with unique talented artists like Chicago guitarist Neal Alger, Joey Baron – Minimalist New York artist played Jazz drum. Throughout five music albums, Patricia Barber has shown the whole talent of herself from the wonderful vocal voice, piano gifted and sophisticated harmony to the band leading ability through the most glamorous decade in her music career.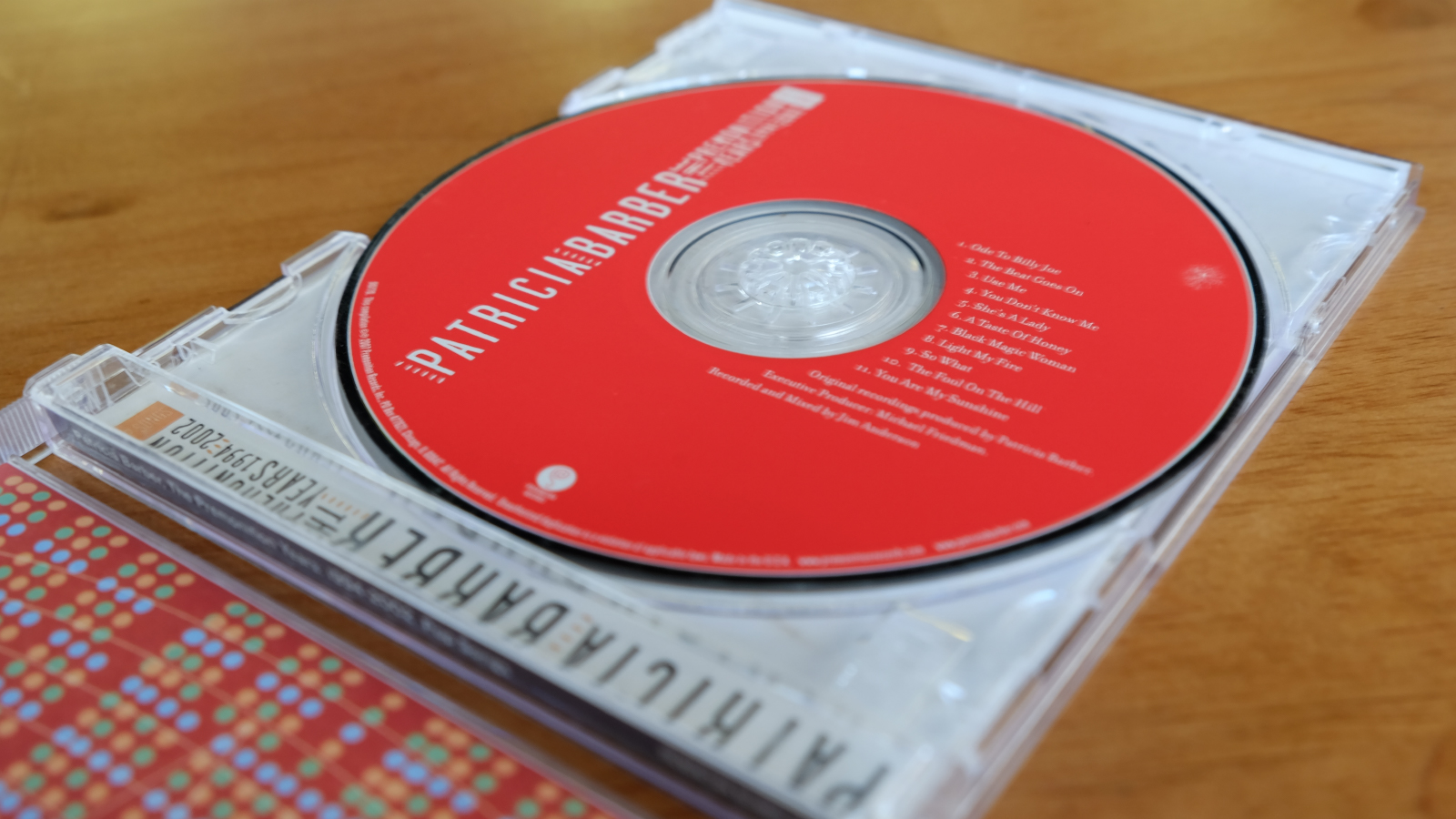 Back to this Box set Premonition: 1994-2002, it has synthesized all fives album which was most populated of Patricia Barber with legendary track hits has made this artist became one of the brightest star in the Jazz sky. Box set also is a tribute of P.B and Mike Friedman and Premonition Records to the Jazz lovers community around the world especially the fans who admired the voice and piano sound of this uttermost special singer.
Box Set anniversary was made in 2007 after P.B decided to cooperate with Blue Note Records.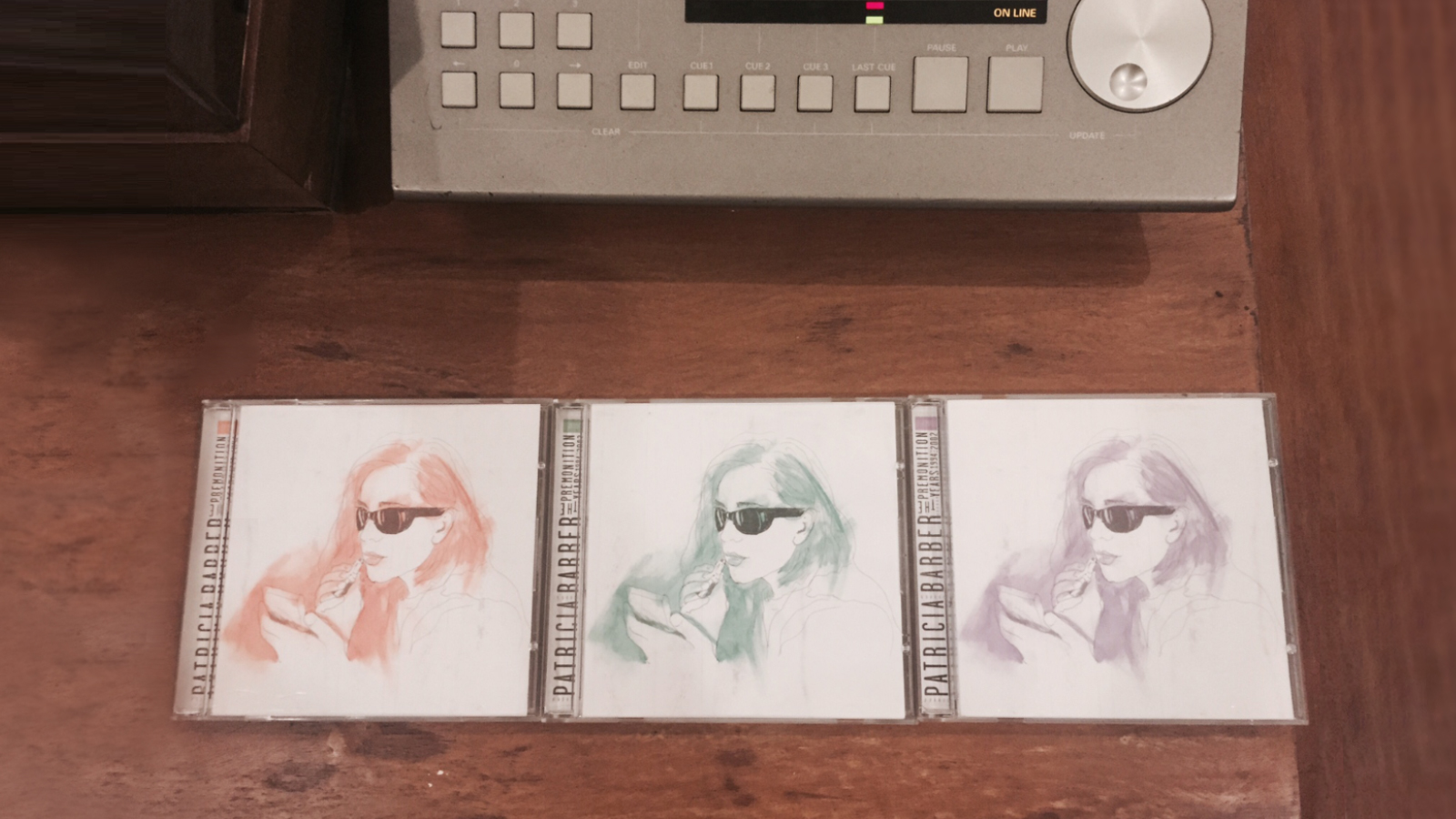 Note:
Patricia Barber was an America jazz – blue style artist, a pianist and a song lyric generator as well as a leader of the band in music projects.
Jazz band:
Patricia Barber: Vocal, Piano, Hammond B-3
Dave Douglas: Trumpet
Charlie Hunter: 8-string guitar
John Mclean, Neal Alger: guitar
Joey Baron, Adam Nussbaum, Mark Walker, Adam Cruz, Eric Montzka: Drums
Michael Arnopol, Marc Johnson: Bass
Ruben Alvarez: Percussion